Essential Oils by Doterra
Doterra is a great quality essential oil manufacturing company and has gained a lot of popularity and has gone through major growth in the last couple of years. I became a wellness advocate for Doterra last year after stumbling across it via a friend who is silver leader for Doterra. I've always been very interested in essential oils and have used them for our family's health for several years now. I first started with a wholesale account with Doterra which is like a Costco type membership where you don't pay monthly fees, only a yearly fee of $35 and from there on became a wellness advoate. If you are interested in doing the same and purchasing the oils at a wholesale cost, just click on the Join & Save link. You can sign up for the wholesale account or just shop and order oils directly from Doterra without signing up. If you are interested in becoming a Wellness Advocate and earning extra income, you can also sign up and become part of the team. Please don't hesitate to contact me if you have any questions about essential oils and their usage. For the essential oil bracelets, you only need a drop or two of your favorite essential oil applied on the black lava beads. I like to use a drop on my finger and then rub the oil on a black lava bead and rub the residue on my hands. The oil absorbs right away without leaving residue.
Click on the link below to shop directly on the Doterra's website for essential oils. You'll be able to order directly from Doterra and have it delivered to you. You don't need to sign up for a membership to place retail orders. You can just order the oils you want and have it shipped directly to you with no further commitment.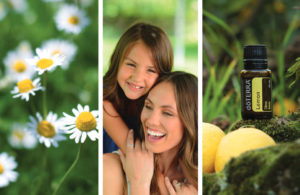 If you are interested in getting a wholesale membership for annual fee of $35, click on the Join & Save link on the page and it will take you to the sign up page. I like to think of the wholesale membership like a Costco membership. There are no monthly minimums and you get to order the oils at a wholesale cost. You'll also accumulate points to use on future purchases. It's really the best way to go. The membership will renew yearly for $25.
If you are interested in becoming a Wellness Advocate you can also sign up for that as well and enjoy the benefits of developing your own business and sharing the message about essential oils. You'll receive your own website and opportunity to earn bonuses and compensation. It's a great way to generate extra income on the side or work from home building your own business.